Chinwe Edeani
Same/Different (On Repeat)


There's a place I've been photographing for a while. It's a small stand of pine trees in a nearby city park. A walking path cuts through it, and you would probably miss it if you were not paying attention. It doesn't look like much, but every time I walk by, I feel the urge to photograph it. Nothing is ever really different there. Those tall, proud trees continue to stand, filtering the light, casting their shadows all around. Nothing ever changes, but it's never the same. Every time I walk by, it's a different place. The light is different. The trees are different, overgrown or bare, exposing more of the spaces in-between. Every time I visit those trees, I stop and consider them, looking for a perspective I hadn't considered before. I often wonder if anyone else "sees" this place.
Every time I walk by those trees, I'm different. I might be preoccupied, walking with a friend, in a hurry, and only able to stop for one quick shot. Sometimes I linger, moving around, looking for something I haven't seen before. I might have a different type of film in my camera, a change that pushes me to imagine a different image. Or I have a different camera, with a different world on the other side of that particular lens. The practice of repeatedly photographing the same place has taught me not to assume that I have exhausted all the options. No matter how many times I've walked through that place, I'm always struck by it, inspired by it, and moved to lift my camera to my eyes.
I have spent a lot of time in that place, wandering around, looking, and photographing. The creative challenge becomes a lovely game with endless possibilities where the process is sometimes more satisfying than the outcome. There's a certain magic to the stumbled-upon, serendipitous shot, the unexpected scene where certain things align, and you were there at the right time to capture it. But there's something to be said for the slow, repeated contemplation of a thing. There is a deep comfort in knowing that I can take my time to consider that place, that there are many ways to see it, and I can slowly discover them. I know that I will be back, and it will be there. It will be there, and it will offer itself up the way it always does, and hopefully I will see something different… something beautiful all over again.
Curiosity is what drives me to pick up my camera, a desire to see what this attempt will yield. Love is what is kindled in me as a result, love of the place, of those trees, and of the world in which they thrive and bring such beauty, simply by being. Curiosity, Love, and Hope. Hope that I will see something different next time, that I will be moved by the quality of light in that place, that I will be able to capture something of the fullness of that place the next time.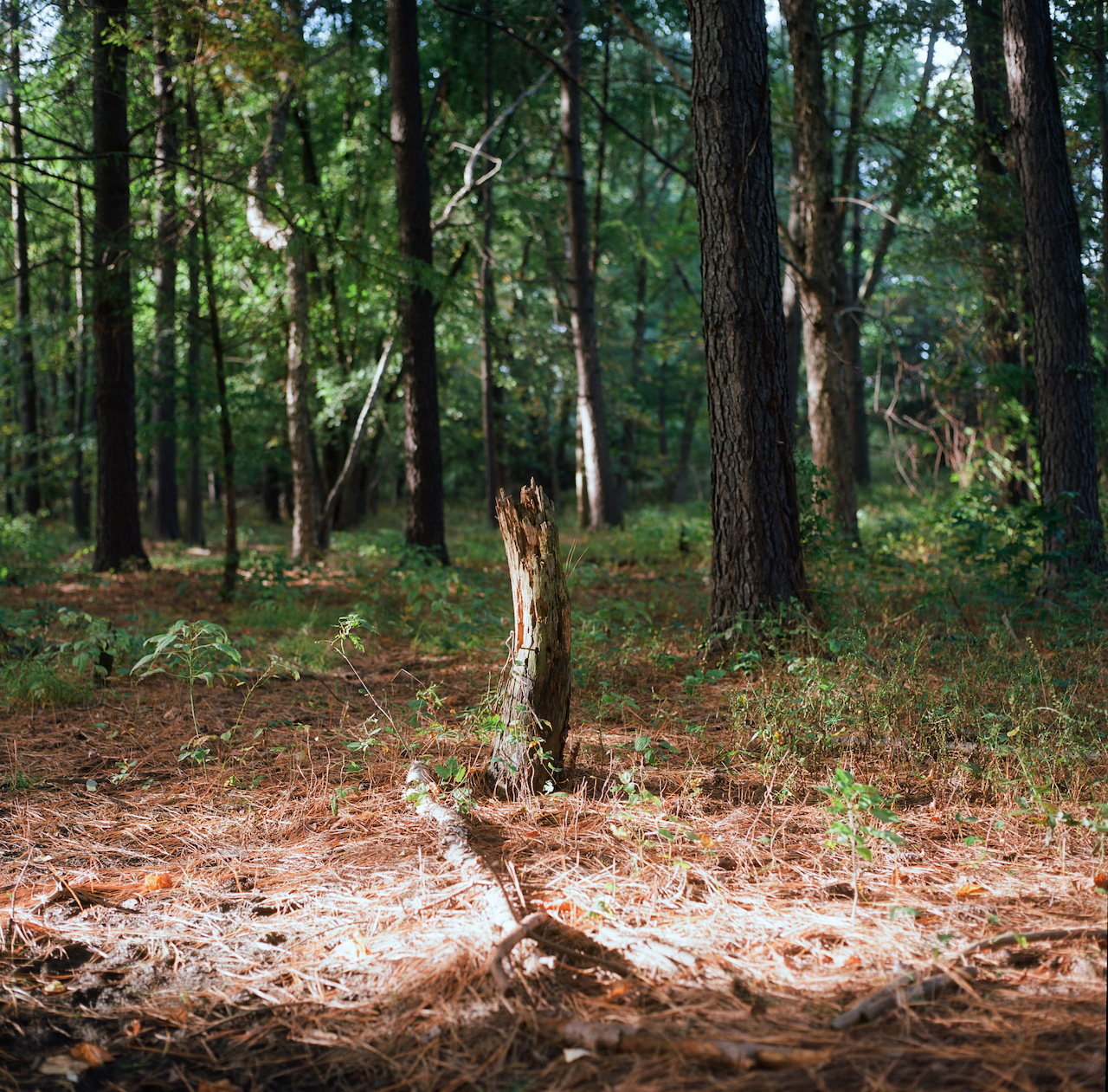 Chinwe Edeani is a Nigerian-American photographer living in Baltimore, Maryland. Her still life and nature photographs, suffused with beautiful light, invite lingering and contemplation. Working primarily with film, her photographs reflect the thoughtful, deliberative practice of awareness and explore the transcendent beauty in everyday life.
https://www.photosbychinwe.com
https://www.instagram.com/photosbychinwe/