Two Inadequate Voices is an online platform that invites image-makers/thinkers to contribute a paired text and image. These contributions directly address the act of making/investigating the photograph submitted and the experience of doing so. These experiences might be physical or psychological, surprising, bizarre, serendipitous, shocking, emotional or even spiritual.

The title, Two Inadequate Voices, refers to the chasms formed between words and images, to the gaps and losses of knowledge deposited therein and to the surfaces and depths of images themselves. The title pays homage to Martha Rosler's seminal work The Bowery in two inadequate descriptive systems (1974–1975). Rosler's work is made up of twenty-one black-and-white photographs and twenty-four text panels that when juxtaposed, question the ability of text or image to explore accurately a representation of her subject: drunkenness on the Bowery, New York. Two Inadequate Voices draws on these two creative methodologies to manifest a form of knowledge about photography that is usually unreadable in the finished image.

We aim to engage a wide network of international voices through the lens of our Asia-Pacific base and welcome submissions from contemporary practitioners. We pay respects to the elders past, present and emerging of the Wurundjeri and Boon wurrung peoples of the Kulin Nation, whose land we live and work on.



Two Inadequate Voices is a project initiated by Kristian Häggblom and co-produced by Sam Forsyth-Gray.



---
Kristian Häggblom - Dr. Kristian Häggblom is a Melbourne-based artist, curator, academic and photobook collector who is interested in experimental modes of documentary making and the relationship between photography and text. He has spent extensive time in Japan and has been trying to photograph an illusive seal for several years.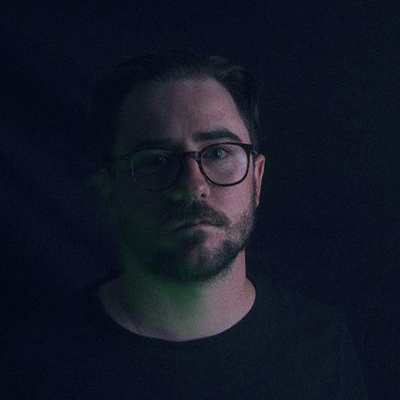 Sam Forsyth-Gray - Sam Forsyth-Gray is a Melbourne-based artist whose work explores ideas of nostalgia, memory, and the tangibility of the photographic medium. He is interested in the merging of fine art and documentary visual languages and he often uses archival images alongside his own photography and objects in a fluid and tangential methodology. His experimental publications have been included in substantial international awards.



Joshua O. Smith - Joshua O. Smith is a Melbourne-based artist whose practise focuses on ecologically driven documentary work. Currently, Joshua examines and builds upon narratives situated within the contemporary Australian landscape and national identity - often drawing inspiration from the ways in which humans coexist with their surrounding environment.

Madeleine Sherburn - Madeleine Sherburn is a Narrm (Melbourne)-based artist whose creative practice focuses on the relationship between the spectator, space and place, through photography, video, installation and texts. Her visual outcomes are often an intersection between art, ecology and horticulture.
Jesse Freeman - Jesse Freeman is an American visual artist and writer based in Tokyo. His mediums include photography, filmmaking, collage, and Ikebana under the Sogetsu school. He also produces the series Jesse's Visual Interviews on the Japan Camera Hunter website.



Ann Shelton - Ann Shelton is a Wellington-based artist who has published several books and exhibited extensively. Her recent research engages with plants and plant narratives; in particular the intersection of their histories with human knowledge and belief systems, and with feminism.
Ken Nishikawa - Ken Nishikawa is a filmmaker, composer, radio/TV director/presenter and translator based in Tokyo. He worked for the BBC whilst living in London and was also a presenter/DJ of a popular weekly music programme on Alpha Station, a Kyoto-based terrestrial FM station, for 13 years. As a filmmaker he has made a feature documentary named Matsuchiyo – Life of a Geisha about his mother and the award-winning fiction Ghostroads - a Japanese Rock'n'Roll Ghost Story.


Stephanie Rose Wood - Stephanie Rose Wood is a Naarm/Melbourne-based British documentary photographer who works as a collaborative, community-centred storyteller/question asker. Her creative practice is research-driven and explores the complex interconnections between community, ritual, and the psychology of belief.

Ambassadors:
Danielle Smelter - Danielle Smelter is an artist and writer living and working on the unceded lands of the Boon Wurrung and Woi Wurrung (Melbourne) working with photography, video, and performance to interrogate the intersection of private and public. Recent research interests include gender theory, psychology and structural violence.
Noah Thompson - Noah Thompson is a photographer based in lutruwita/Tasmania working with expanded modes of documentary making. Exploring the myriad of interconnections between the environment, culture and society, Thompson attempts to examine the subtleties of contemporary Australian attitudes and their historical underpinnings.


James Bugg - James Bugg is a Melbourne-based documentary photographer and a new member of Australian photography collective, Oculi. His personal work focuses on independent storytelling about place, people and circumstance in the Australian context - from water diviners to the cultural intricacies of low-income suburbia.


Sayaka Takahashi - Sayaka Takahashi is the Tokyo-based Director of Photography Gallery International (PGI). She studied under the photography critic Hiraki Osamu at Waseda University. Between 2003 and 2010 she worked for the Higashikawa International Photo Festival as Assistant Director. Her interests are centred around post-war Japanese photography and introducing new and unknown talent to the world.

Yask Desai - Yask Desai is a Melbourne-based Australian-Indian visual artist who works with photography, video, archives and text. His work concerns itself with themes of place and collective and individual identity. Desai often combines historical and social research to explore the cultural connections between imagery, history and constructions of identity.